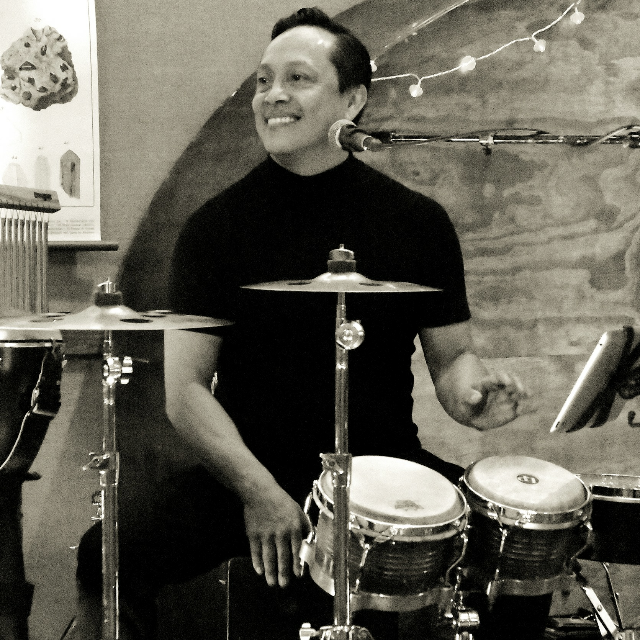 singer and multyinstrumentalist.
Singwe, drummer , percussionist and guitar player.
Enrique Platas, is an independent drummer and percussionist originally from Mexico City who now resides in San Diego.  As a graduate of the Tech of Monterrey in Querétaro, Enrique has become an accomplished session and touring drummer in both the United States and Mexico.  Platas has worked with top producers such as Javier Calderon (Yuridia, Alek Synthek), and Grammy award-winning Alan Sanderson (Rolling Stones, Switchfoot).  You can hear the talents of Enrique on many of the recordings for musical artists under the Sony Mexico label such as "Latin-American Idol" winner Mayre Martinez, and Grammy award-winning Juan Manuel.  He has toured with music stars in the Latin music genre such as Grammy-nominated Yuridia, and Manolito of the Gypsy Kings.  Enrique has also had the privilege of being the opening act for trumpet sensation Chris Botti, and alternative-rock mega group the B-52's.